Trailer service is one of the latest services in the transportation field. We do not need again and again load and unload goods from the truck.

Customer goods can be saved from damage and lost with the help of this service. It is not expensive. This price is the same as the local truck. If you are planning to
Shift Your Household Goods
then try to use this service.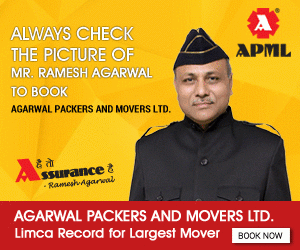 How can customer hire this service:

It is same as other services. You have to call our representative then tell him that you want to shift your house this location to that location. You want to choose a trailer truck for your shifting relocation.
We will book your request and one of our Packers team will come your address. They will pack your goods and load in the truck. We also give you your tracking ID for your goods. You can use that ID to checking your goods.
Why do we use this service:

We use this service because it is one of the most hassle-free and time-saving services. We load our client goods in the trailer truck then we can attach or detach trailer from the truck.
Suppose truck break down in the en route then other trucks can move that trailer to a customer location. And one more benefit is that we save our time from again and again load or unload trucks services in Delhi.
About us:

We are
TruckingCube Service
a subpart of the Agarwal Groups. We are one of the best transportation service provider in India. We have been working since 1987. We have a lot of experience in the field of transportation. We know how to help a customer while shifting their goods.